Town History
Trenton Plant & Nova Scotia Power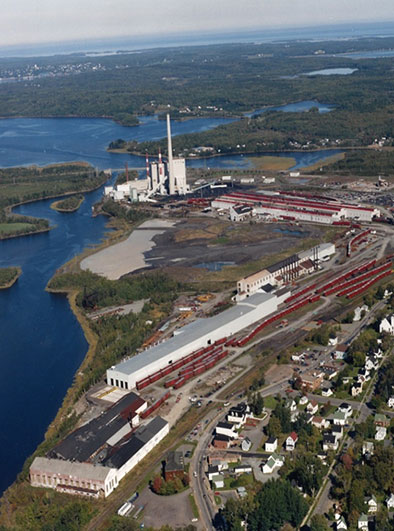 The Trenton Plant stands on about 426,000m (105 acres) of land within the boundaries, which are almost 1.6km (1 mile apart at the widest point). There are railway tracks throughout the plant. The Trenton Plant is currently available for new ownership. For more information, please contact the Town of Trenton Municipal Office at 1-902-752-5311 or see our Staff Directory for more detailed contact information.
The War Wasp, 1917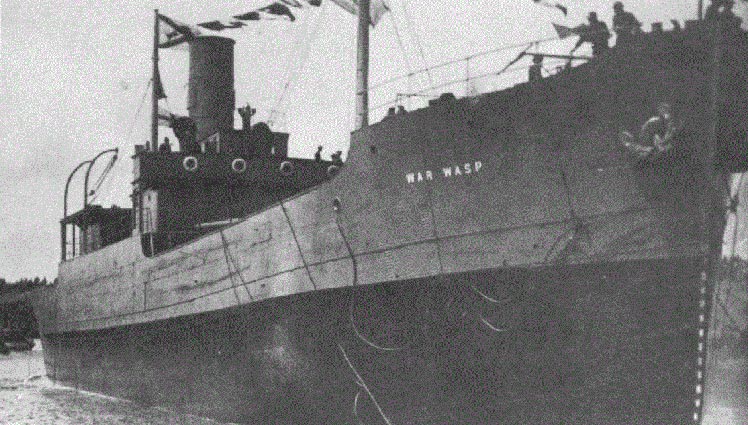 The Town of Trenton was built around industry starting with the manufacturing of shipbuilding in The Narrows in 1789 (the present location of N.S. Generating Station). Trenton also built ships during the First World War to replace some of the Canadian merchant vessels lost.
First Pouring of Steel, 1883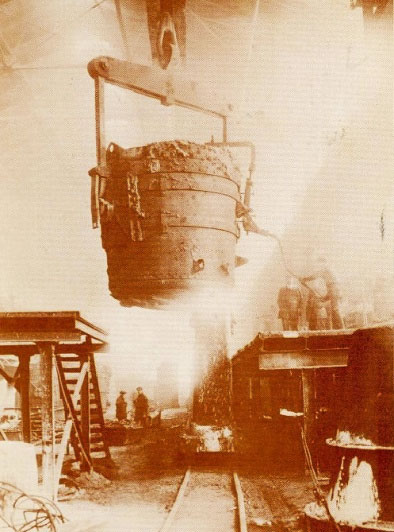 In 1877, Hope Iron Works relocated to Trenton and purchased the land that the Trenton Plant now occupies, through the years many past companies have operated at this same location. In 1883, the first pouring of steel in British North America occured here. The Town of Trenton was incorporated in 1911 with J.B. Strickland being the first Mayor.
Our Town celebrated its 100 anniversary in 2011, and in August of 2011, the Trenton Fire Department also celebrated 100 years.
First Railway Car, 1913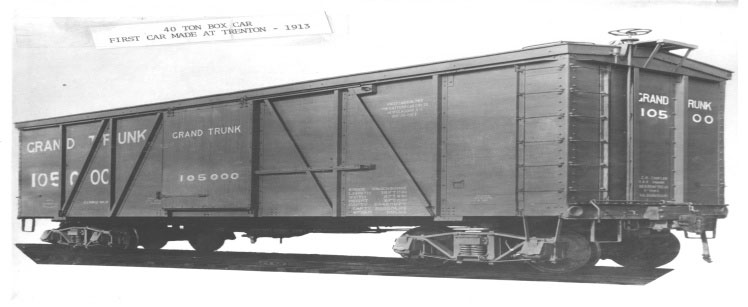 In 1912, the Nova Scotia Steel and Coal Company formed Eastern Car Company and set up a factory adjacent to the steel operations to make railway cars. The first box car rolled off the line in September, 1913. Trenton built many different types of railway car orders for different countries all over the world. The Trenton Plant workers were well known for the quality of cars they built. They also refurbished cars, built shafts for ships, parts for oil rigs and did various types of steel construction for other companies. The Trenton Plant from its early years employed people from Trenton and all over Nova Scotia, New Brunswick, and as far away as Alberta and the United States. In 2007, the number of workers employeed by Greenbrier was 1204 (prior to their closure).
DSTN Wind Towers (2010-2015)
Trenton Station and Caboose
The Trenton Station stands next to a Caboose that was built at the "Trenton Plant" on April 3, 1967.
For additional historic information, please go to Trenton Heritage.